Our Awesome
Creative Team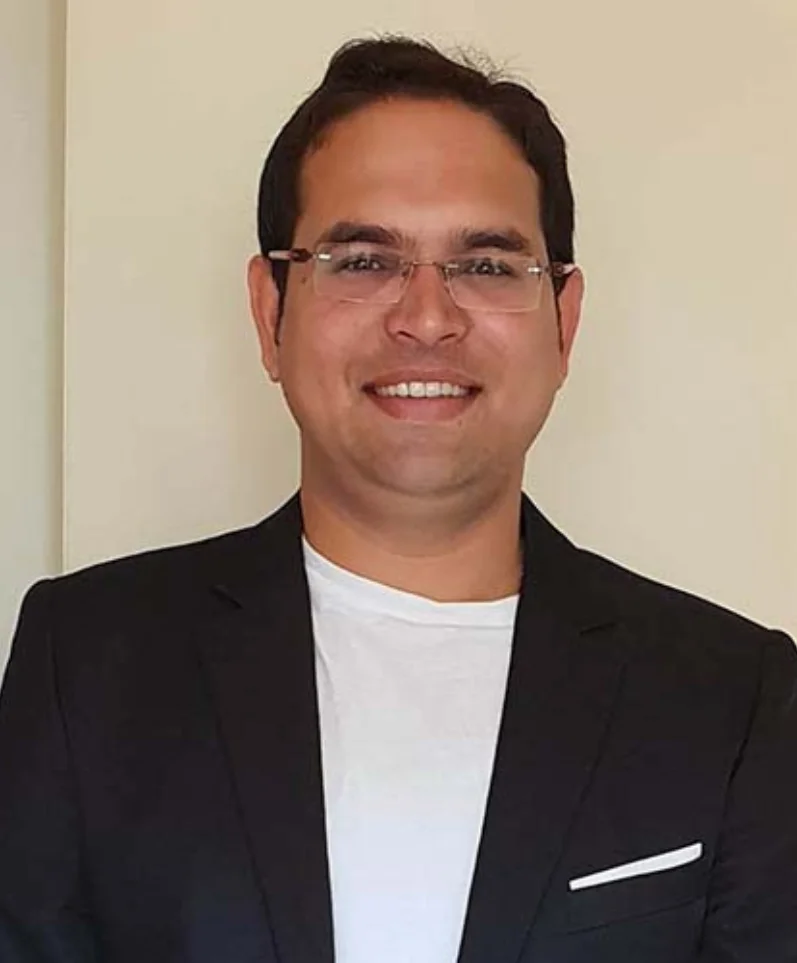 Amit Limbachiya
Founder Chairman, Swarg Community Care
Amit Limbachiya,
Founder Chairman, Swarg Community Care
Mr. Amit Limbachiya who is basically B. Pharmacy qualified from L. M. College of Pharmacy, Ahmedabad, India. Additionally, He has accomplished Community Welfare from King's International College, Gold Coast, Australia. He also has completed multiple connected courses and certificates from Brisbane, Australia like PBST (Positive Behaviour Support Therapy), BLST (Basic Lifestyle Support Therapy), DSP (Disability Support Practice), Certificate of OHS (Occupational Health & Safety), Certificate of Manual Handling, Certificate of Managing Challenging Behaviour, Certificate of First Aid & CPR and Certificate of Understanding of Body Systems.
Mr. Amit is based from Brisbane, Australia and moved into the health and community aged care services sector where he has worked for the 10 years. His diverse experience includes front-line social work; program & disabilities case management, policy and advocacy, fundraising and executive leadership. He has founded "SWARG COMMUNITY CARE" very innovative care services for bedridden, terminally ill and immobile senior citizens in Vadodara, Gujarat.
"Healthcare with human touch", is the central theme at Swarg. Swarg Founded in 2012 by Mr. Amit Limbachiya, today it is one of the healthiest and happiest places in Gujarat with 200 plus multiple beds & achieved many awards including 5 national awards.
Now in the year 2023, Mr. Amit Limbachiya has founded new division of Swarg Community Care, the called "i-Hriday". I-Hriday is an extension of service expertise of Swarg Community Care. Since 2012 "Swarg" is serving services for bedridden, terminally ill and immobile seniors. So why not for children & adults who needs special care! Children who are especially abled are also a part of our emotional connection, so with the same emotions and excitements extending our services for children & adult.
Mr. Amit has ability to see big picture and take small actions because small actions leads to the big picture.
Amit's experience extends to managing a diverse caseload working with toddlers to adults in aged-care and helping people across the life-span with various physical, developmental, sensory processing and social/behavioural
difficulties. This includes working with children & adults with Autism, Cerebral Palsy, ABI, Pervasive Developmental Disorders, ADHD, Sensory Processing Disorder, Global Delay and various learning difficulties.
"I am energetic and enthusiastic about assisting children and families reach their goals and potential. My goal is to create an environment where children and adult flourish and feel supported as well as develop a team of highly professional and knowledgeable therapists".
At iHriday, Amit encourages setting individual goals and designing therapy programs to meet a child's individual needs, learning style and level. We aim to nurture their goals in a supportive environment, for positive outcomes and for happy, confident children and adult. We always try our best to advocate for the children & ensure children and families feel comfortable at our fully equipped iHriday centre.
"I endeavour to keep supporting my team to work towards improving their knowledge and developing themselves professionally so we can continue to achieve great results and help special children & adult feel accomplished."
Asha Amit Limbachiya,
Co-Founder, iHriday
Mrs. Asha has accomplished GNM (General Nursing & Midwifery) from Ahmedabad, India. She has been done additional courses like Diploma in business, Diploma in Marketing and Certificate III in Aged Care from Brisbane, Australia.
She begins her career as a Nurse in India. She worked as a nurse for 4 years in private hospital then she went to Australia for further studies where she has several courses. In the year 2020, she has joined as a General Manager at Swarg Community Care.
Message to Community
My role as General Manager is to ensure that the organization achieves its strategic objectives and to provide leadership and direction to staff. My role depends on the stage of growth of the organization.
I strongly believe in performance beyond the norms. Ethical and fair business is my MOTTO. It gives me immense sense of contentment when I see elders or special child & adult going home with a smile on their face, I think this has convinced me to be here as a General Manager.
Asha Amit Limbachiya
Co-Founder, iHriday
Dr. Khyati Shah
Co-Founder, iHriday
Dr. Khyati Shah,
Co-Founder, iHriday

Dr. Khyati has accomplished Bachelor of Physiotherapy from Sardar Patel University, Anand. Dr. Khyati associated with Swarg since 2012. She started her career as a physiotherapist at Swarg. Due to her great performance and passion towards resident's recovery and their love among her services, Swarg offered her leading position in 2013.
Since then she is leading to motivate and support residents with respect their choice and freedom as well as commitment to processes of continuous improvement activities including, surveys and needs analysis. She also work on advocacy, peer mentoring, public relations, marketing and Swarg development planning.
Dr. Khyati Shah is the Co-Founder of iHriday. Before taking up her role at iHriday, Dr. Khyati was Operational Manager of the Swrag Community Care where she led the organisation towards a new strategic direction and oversaw the development of new services for seniors. Her background in the specially abled child & adult, she has gained study & experience in the fields of child & adult's therapy development, sensory integration, delay development, and several other disabilities. She also has completed multiple connected courses, certificates & workshops like certificate in advance paediatric physiotherapy, observation ship at Special Kids Development Centre at Isha Hospital, practical sessions at K. G. Patel Children Hospital, Karelibaug Vadodara and Workshop on paediatric Neuro Development Treatment in CP with ICF. Apart of that, she has done much observation ship at various sectors for disabled child & adults. Dr. Khyati takes an evidence-based approach to working towards their functional goals.